September Winners Announced - Quarter Century of Caring Campaign
Posted On: September 25, 2015 by VGM Insurance in: Company Updates
When partners unite, we can make a difference for those in need. The Quarter Century of Caring Campaign was created to do just that. We've receive more than one hundred nominations of local charities from our VGM Insurance customers. $19,000 has been reward in quantities of $1,000 to local charities throughout the country.
The campaign was created in celebration of VGM Insurance's 25th anniversary year as a way of thanking our customers, our affiliated insurance agents, and VGM member for the good they do for their communities.
Winning charities range from baseball fields for children with disabilities, to Hospice organizations, inclusive playgrounds and a senior wish program. The videos below highlight all the winners, month by month. Thank you for all of those who have nominated local charities.
To nominate your favorite charity go to www.vgminsurance.com/25years
MARCH – Winner video:
Winners Highlighted:
The Madison Claire Foundation of Woodbury, Minn.
Nominated by: Jeffrey Hall of Reliable Medical Supply, Inc. of Brooklyn Park, Minn.
HANDS Foundation of Brunswick, Ohio
Nominated by: Lori and Greg Betz of GTB Medical Service of Brunswick, Ohio.
APRIL – Winner video:
Winners Highlighted:
The South Jersey Field of Dreams of Absecon, N.J.
Nominated by: Michael Thomas of Glenn Insurance, Inc.
Club Blue of Rockford, Ill.
Nominated by: Mark Hatch of Integrated HomeCare Services.
MAY – Winner video:
Winners Highlighted:
The Athletes with Disabilities Network of Rochester Hills, Michigan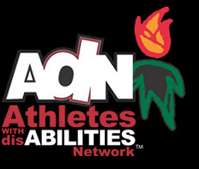 Nominated by: Anthony J. Filippis of Wright & Filippis.
The ALS Association: Jim "Catfish" Hunter Chapter of Raleigh, North Carolina
Nominated by: Deb Stalls of Stalls Medical, Inc.
JUNE – Winner video:
Winners Highlighted:
Hospice at Home (Hanson House) of Stevensville, Michigan
Nominated by: Maryanna "Cookie" Hart of Van's Medical Equipment of Lakeland
West Michigan Miracle League of Zeeland, Michigan
Nominated by: Steve Nyhuis of Airway Oxygen, Inc.
Angel's Hands Foundation of South Jordan, Utah
Nominated by: Darcy Heck of Eaze Bracing
Pegasus Project of Yakima of Yakima, Washington
Nominated by: Chuck Vetsch of Keeler's Medical Supply
The WAVE Foundation of Issaquah, Washington
Nominated by: Lori Dillon of Therapeutic Associates Physical Therapy
JULY – Winner video:
Winners Highlighted:
Camp No Limits, of Ellenton, Florida
Nominated by: Loi T. Ho of Prosthetic Design and Research
HopeKids Minnesota, of Eden Prairie, Minnesota
Nominated by: Kelsey Halena of Pediatric Home Service
Hospice of Central Pennsylvania, of Harrisburg, Pennsylvania
Nominated by: Terry Luft of Dynamic Healthcare Services
AUGUST – Winner video:
Winners Highlighted:
Kashmir American Humane Society of Whittier, California - Nominated by Faisal Butt of Alliance Prosthetics and Orthotics.
Pursue Hope International of Harlingen, Texas
Nominated by Zachery Phillips of W.J. Phillips.
Children with Disabilities Foundation of Idaho Falls, Idaho
Nominated by Sue Landon of Rocky Mountain Artificial Limb and Brace.